Manners for 3, 4 & 5 Year Olds is an easy to follow mail order program, perfect for the etiquette professional or early childhood development teacher. Our curriculum provides you with every detail to ensure your success in teaching this important material.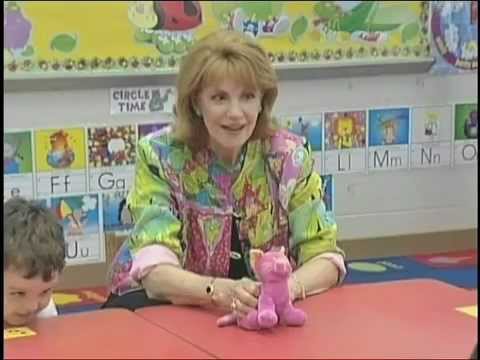 Click Above To See Peggy Newfield in Action Teaching Manners for 3, 4, and 5 Year-Olds
For additional details, please read the sections below.
Manners for 3, 4 & 5 Year Olds comes packaged with:
A detailed manual with over 200 pages of materials
Two DVD's outlining each of the ten one-hour lessons – the children move easily from one subject to the next
A third DVD, "Dining Skills for the 21st Century" to assist you with dining training before you begin teaching the children
A complete business plan is included with marketing suggestions, letter of agreement, letters to parents, hand-out materials on a CD, plus instructions for the teacher.
Each of the ten lessons provides goals, teaching tools, room set-up, teaching the class, and accomplishments.
Purchase Now$895.00
Course syllabus features:
Meeting New People, Happy Meals, Thank You Notes, Telephone Skills and Personal Development.
Instructions for the Teacher, Teaching Tools, Room Set-up, Teaching the Class, Accomplishing Your Goals, and Personal Class Notes.
Each lesson is designed as a one-hour class but can be taught in 30-minute segments for 20 lessons.
Corresponding educational worksheets, coloring sheets, and an original song reinforce daily activities.
The marketing section of our training manual is comprised of Identifying Your Client, Organizing Your Resources, Start-up Costs, Contracts, Insurance, and information on the types of businesses (C Corp, S Corp, LLC) that will work best for you.
This life skills syllabus meets national educational performance standards. We emphasize in our curriculum, consistency and positive behavioral management, developing social skills, building self esteem and self assurance, respect for others, following rules and routines, motor skills development and writing skills, only to mention a few.
After purchase, if you wish to be certified as an early childhood etiquette consultant by the American School of Protocol®, you must successfully complete a 90-minute online examination in which you must score at least 90%.
Your purchase of Manners for 3, 4 & 5 Year Olds requires a signed contract agreement to establish the terms of use.
Click below to view and sign agreement.